CSR
In line with the DIC WAY. DIC has identified fulfilling its responsibilities as a member of society through its business activities and contributing to the evolution of society as the cornerstones of CSR. As part of DIC Group. DIC Graphics will continue working to contribute to environmental and social sustainability, as well as to ensure it remains as entity deserving of the trust both of its stakeholders and society.
Community Engagement Meeting
As a activity of safety awareness in the environment around the company, Pardic is actively coordinating meetings with neighboring companies around the company.
The meeting was held to share information on HSE problems, risk mitigation and cooperate with each other in the event of an accident in the company.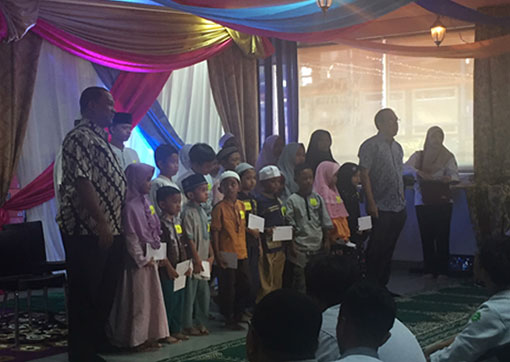 Contributor & Orphans Participants
The company realizes that a real contribution to the environment is needed as a corporate concern for the community around the company.
At certain events the company provides assistance to orphans around the company so that their education costs can be helped. Not only the company but employees also collect personal donations given to the nearest orphanage.
Emergency School for Earthquake Victim
As a form of our social care. we participated in providing assistance to victims of the tsunami disaster in Central Sulawesi Province, Palu through representatives of the DIC group in Indonesia; PT Pardic Jaya Chemicals, PT DIC Astra Chemicals and PT DIC Graphics.
We provide food and medical assistance to ease the burden on the people affected by the tsunami disaster there. We also provide assistance to build schools in disaster locations in Central Sulawesi so that the nation's future generations can continue their education.